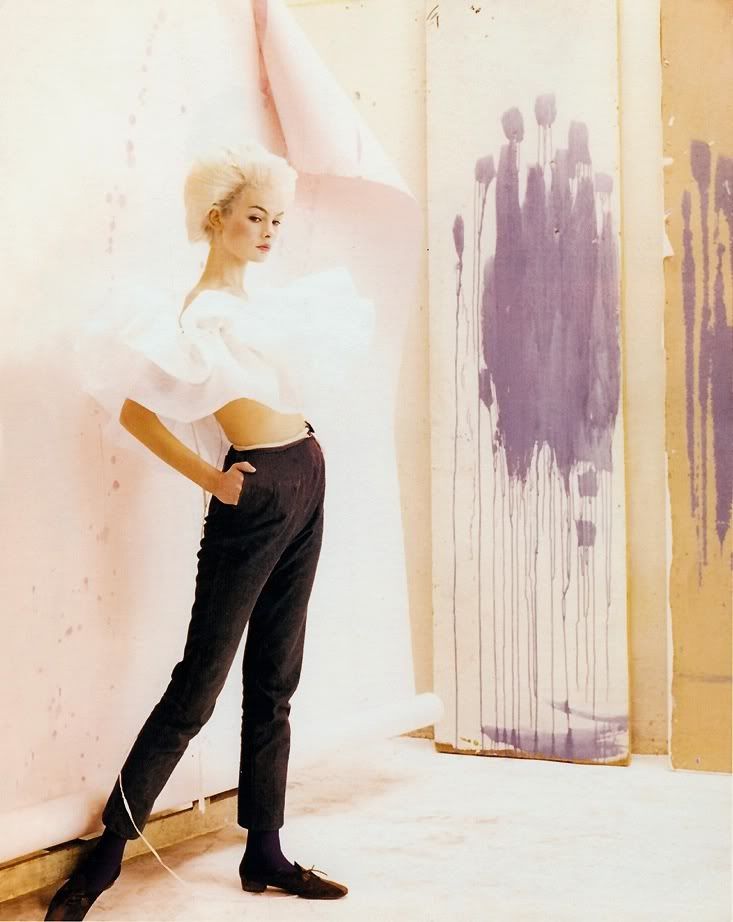 Jean Shrimpton by Cecil Beaton, 1964
so everyone back home is like are you painting? what are you painting now? here, if i wear clothes with splatter paint, they ask, what kind of painting do you do.
i say the the kind only in my head.
then i go back to the movie set and hold some paint brushes in the air.